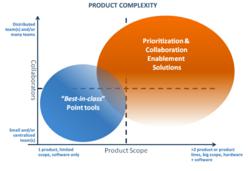 Santa Clara, CA (PRWEB) May 17, 2012
Accept Software has released a short video discussing product complexity and the challenges it has brought to global companies.
Stephen Turner, an executive at Accept Software discusses the four-fold challenges of product complexity from identifying the right products to the impacts of globalization and componentization for different markets. He explains the big penalties to companies who are not aware of or unable to deal with these complexities either by delivering the wrong capabilities, being too late to the market, or missing market demands altogether – all resulting in revenue losses.
The Accept Software Product Complexity Video covers:

1.