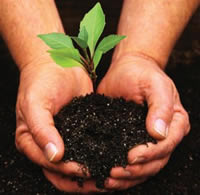 Elmsford, NY (PRWEB) December 28, 2011
Digiscribe, a metro-New-York based document scanning company, is turning scanned documents back into trees by supporting The Nature Conservancy's Plant a Billion Trees. This is the fourth consecutive year that Digiscribe is donating a portion of their profits from their document scanning services to The Nature Conservancy.
By donating to this important initiative, we are able to benefit the environment by doing more than decreasing paper usage in our clients offices, said Mitch Taube, President of Digiscribe. Its a win-win for our clients, their employees and our planet.
Supporting The Nature Conservancy is an extension of Digiscribes environmentally-friendly document management services. A Coopers & Lybrand study revealed that a one-page business document is copied 19 times, on average. By eliminating paper copies with document scanning services, businesses can:
Save more trees by using less paper.

Reduce the energy required to cut down, manufacture,