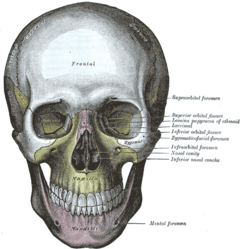 Campbell town, South Australia (PRWEB) February 07, 2012
With the release of his revised and retitled eBooks How Do I Look After My Kids Teeth Dr. Garth Pettit is confident of greatly reduced oral diseases in children, with more parents, teachers and schools opting to teach children how to go to their graves with all natural teeth, perfect and white.
Traditionally for many centuries and for many generations children have been instructed to Brush Your Teeth and given whatever, if ever, an oral health education based on that old, unworthy oral hygiene instruction Brush Your Teeth. Sadly this has resulted in the vast majority of people going to their graves with few of or none of the teeth they inherited as a child, says Dr Pettit. That rot can easily be stopped he says, those days are gone forever.
Currently, as an author, I live in an age blessed with the invaluable and numerous benefits of internet technology. This enables me as an author to create information products, have them published as eBooks and made available inexpensively to parents, teachers and schools throughout the world to use to teach kids oral hygiene and to give kids a simple but comprehensive oral health care education, with no lesson preparation time, that will keep kids orally healthy for life. Kids deserve that! said Dr. Pettit.
KDP Select eBooks are borrowable for Amazon Prime Members. To become a member simply click the link in any Amazon book details. Dr. Pettit can also make eBooks available for free in promotions. Please read details below for the current free promotions.
I am particularly excited about this because the two eBooks chosen for the free promotions are both relevant to oral hygiene instructions for children and precede the ten oral health care education lessons in the eBooks that follow them, said Dr. Pettit.
The revised, retitled 13 English Edition eBooks are:

How Do I Look After My Kids Teeth? 1 of 12 … 12 of 12

How Do I Look After My Kids Teeth? 1 thru 12
La version r