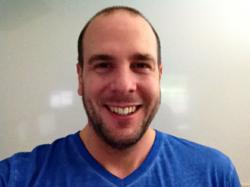 Sydney, Australia (PRWEB) June 08, 2012
Online marketing master James Schramko reveals in a recently released news video the latest milestones in his website development business. He opens the report with the announcement that LiveJam.com is now live.
If youre happy with our work, you can send people to LiveJam.com, invites Schramko, adding, We do have an affiliate program, which means that you can get rewarded for sending traffic there."
He follows with the exciting declaration that all of his companys website customers are eligible for free WordPress training. Weve set up a WordPress training membership, he discloses. Its on FastVideoTutorials.com. To access said training, a password is necessary. Each website development customer is issued a login when he or she signs up to get the service. Those who have already purchased a website from SuperFastBusiness can simply ask for their own password through their job ticket or SuperFastHelp.com. Another option for them is to reply to any of the emails James has sent them and directly ask for a training password.
The well-known Internet marketing expert and coach also imparts information on his companys integration services. Were going really well with integrations, he enthuses. We do a lot of stuff integrating Aweber, Nanacast, and now Office Auto Pilot. Were really familiar with customized forms, making it talk to the shopping cart, updating automatically or synchronizing, as you call it, for new purchases. Schramko elaborates that his web team can even create something for people leaving a subscription.
We can do just about everything under hourly work, he asserts. We can create logos. We can skin YouTube pages. We can customize your plugins. Now, if you have a website that does real estate or kitchens or whatever and you need to put pictures and change sizes or customize the site in general, just take a five-hour pack. Schramko assures customers that he and his team will update the sites and keep a tally of the hours put in the work. Were operating just like your web team that you just use when you need us. If customers keep on buying hourly packs, they need not ever worry about coding and other technical matters.
Schramko also mentions his excellent team, sharing that there are recently hired members who are really good at CSS, PHP, etc. A full-time app developer has also joined SuperFastBusiness roster of web professionals to help cover all the bases. Were making really good stuff, Schramko pronounces. If you want to see some of the latest animation work were doing from SuperFastVideos, have a look at the video we put up on LiveJam.com to just give you an idea of the art were doing. He also urges his audience to check out the infographics from their traffic websites.
He closes the report with a high value web tip, Make sure your website looks really good on a mobile phone. Schramko advises his audience to keep navigation nice and simple, making sure that all the video players on a site play in as many devices as possible. He presents a couple of suggestions on how to do this, specifying the use of Wistia.com as his own preference. You can see how good our videos are now and, of course, you get amazing statistics and social sharing stuff.
Schramko wraps up the video with a hint of future good news, Were talking to people from Wistia about helping our customers, so well keep you updated with that as well.