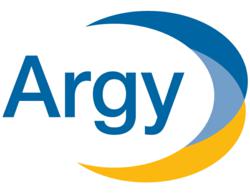 Mclean, Virginia (PRWEB) March 02, 2012
Argy, Wiltse & Robinson, P.C. (Argy) has just completed a 60-day rapid implementation of videoconferencing technology in all of its offices. This project was borne out of the desire to improve client service and collaboration as well as deliver more efficient and effective training to employees, clients and prospects.
It was fantastic! The sound quality was excellent and we could hear every question from the audience as well as hear the speaker clearly, stated Rebecca Rohe, Argy Partner, after the first multi-office training event. We could see both the presentation on the computer screen as well as see the presenter as he moved around the front of the training room. Priceless. Did I mention fantastic?
The new technology allows internal teams to collaborate face to face on client engagements and firm-wide initiatives, as well as allow for secure transaction calls with clients and their other trusted advisors. The system pays for itself over time as it allows the Argy team to be more productive by spending less time commuting between offices and more time focused on client and other tasks.
The videoconferencing system, powered by Cisco