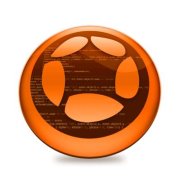 Palo Alto, CA (PRWEB) June 20, 2012
Corona Labs Inc., the leader in cross-platform mobile app development, is proud to announce the appointment of Roberto Ierusalimschy to the company's Board of Advisors. Ierusalimschy is the lead architect of Lua, the language used by developers of Corona Labs award-winning Corona SDK. A lightweight, yet powerful scripting language, Lua is the industry standard for gaming. Lua is used in a vast range of applications on mobile and desktop, including World of Warcraft, Adobe Photoshop Lightroom and Rovios Angry Birds, and is the leading language for developing interactive graphical games, eBooks and apps.
Ierusalimschy is an associate professor of informatics at Pontifical University in Rio de Janeiro (PUC-RIO) and the author of "Programming in Lua." As an authority on Lua, Ierusalimschy has been invited to speak at the Game Developers Conference and to serve as a visiting professor at universities around the globe including Stanford University, International Computer Science Institute, and University of Illinois at Urbana-Champaign.
Im delighted to join the Corona Labs team as a mentor and advisor. Lua was created as an easy to learn yet robust language, and the many high-level apps built with Corona are proof of the languages and platforms capabilities, says Ierusalimschy. "I'm looking forward to contributing my expertise, as I support Corona Labs founding principle that building a great mobile experience should be accessible to all."
Were very honored to welcome Roberto Ierusalimschy, the principal architect of Lua, to the Corona Labs team, says Walter Luh, CEO of Corona Labs. People around the world, from newbie developers to seasoned professionals, have built exceptional mobile content in Lua with Corona SDK. Robertos guidance and mentorship will be invaluable as Corona Labs further solidifies its position as the leader in cross-platform mobile development.
Corona SDK is used by over 120,000 developers around the globe to create rich, mobile content for all major app markets. Apps created with Corona SDK have enjoyed over 50 million downloads within the last year alone, and popular titles built with the platform include Blast Monkeys, The Lost City, Cannon Cat, The Secret of Grisly Manor and Dabble.
About Corona Labs Inc.

Corona Labs Inc. (http://www.CoronaLabs.com) is a venture-backed mobile software company based in Palo Alto, CA. Corona Labs marquee product, the award-winning Corona SDK, democratizes app development by empowering developers, from independents to large studios, to create cross-platform applications, games and eBooks for iOS, Android, Kindle Fire