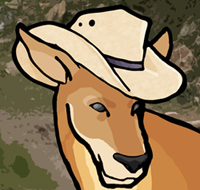 Charlotte, NC (PRWEB) December 16, 2011
SevenBuckaroos.com, the site that has the best internet marketing products for only seven dollars, today announced the completion of Phase I updates.
Sevenbuckaroos.com has wooed over 20,000 entrepreneurs, marketers, aspiring online business owners, and average Joes sitting at kitchen tables world-wide. Sevenbuckaroos.com helps internet marketers catch up, keep up and stay ahead in their quest for income creation through internet marketing and publishing.
Internet marketing can be a breeding ground for scams and empty promises. It can also be time consuming.
Thats where SevenBuckaroos comes in. They offer the tools needed to succeed for both new Internet Marketers and seasoned experts.
Now, lets get down to the dynamics of SevenBuckaroos: