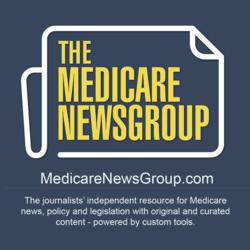 Glencoe, Ill. (PRWEB) April 09, 2012
The Medicare NewsGroup has launched a new website (http://www.medicarenewsgroup.com) that will equip journalists with the information and tools they need to cover Medicare effectively and thoroughly.
With Medicare taking center stage in discussions on deficit reduction, health care costs and in this years presidential and congressional races, the resources at MedicareNewsGroup.com serve as a trusted source of news and information to journalists covering the program. The Medicare NewsGroup specifically aims to serve the media, but the sites publishers anticipate health care industry stakeholders, policymakers and consumers will also find its digital aggregation, curation and original content invaluable.
We are committed to elevating the national discussion on Medicare by supporting journalists with a more informed, intelligent analysis of the program and the various alternatives being considered, said Judi Israel Rosen, co-publisher of The Medicare NewsGroup. Covering this complex topic requires access to a broad range of sources and an understanding of the economics, policy, politics and many other areas of study. Our aim is to make it easier for journalists and anybody else seeking a better understanding of Medicare to quickly find the resources they need in a clear, succinct and accessible format.
The Medicare NewsGroup strives to be a comprehensive repository of Medicare information on the Internet, with: